Venetian Honeymoon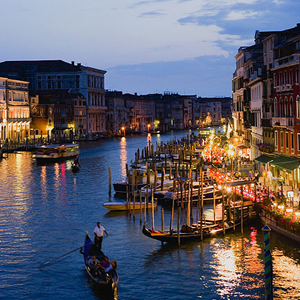 Venetian Honeymoon
Venice is meant for lovers, and where could be better to spend a honeymoon, or an anniversary? We'll help you manage it all with private round-trip transfers, a private gondola ride, and a semi-private city walking tour. And the bottle of Prosecco in your hotel room will help fire up your romance!
Includes:
2 Nights Venice
Private Arrival Transfer with Escort
Semi-Private Walking Tour
Private Gondola
...
About Avanti Destinations
The passion to serve and inspire savvy travelers with innovative and personalized vacations has been the driving force for 31 years at Avanti Destinations. We have the passion for independent travel and want to share it with you! We provide you with authentic travel experiences backed by our expert knowledge. You go where you want. When you want. With the flexibility to savor special moments along the way. Your vacation is uniquely yours. That's Avanti!
Our record of success at Avanti
...